WHY WE SERVE
At First Baptist Church we are engaging in making disciples of Jesus Christ by taking the Gospel to the neighborhoods, the nations, and the next generation.
Jesus has called, commanded, and commissioned us to "make disciples of all the nations, baptizing them in the name of the Father, and of the Son, and of the Holy Spirit, teaching them to obey all that I commanded you; and lo, I am with you always even to the end of the age - Matthew 28:18-20
---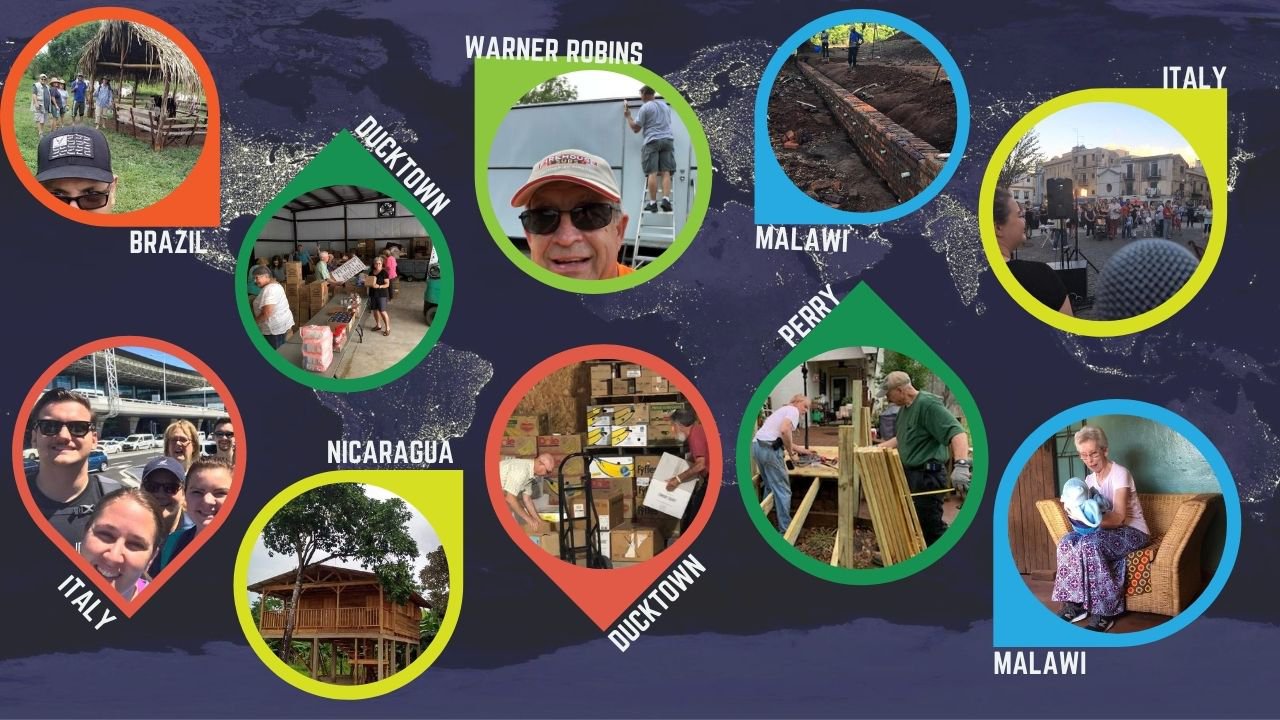 WHERE WE SERVE
Members of First Baptist Church are involved in many local organizations helping people right here in Perry and around middle Georgia. Throughout the year our members are serving as individuals or with teams on mission trips around the country and around the world.
Whether they're installing an irrigation system in Africa, delivering food and clothing to communities in Tennessee, or building an accessible ramp for a homebound member of our community; it's always with the goal of sharing the life changing truth of the gospel.

READY TO GET INVOLVED?
Not sure where to start or what to do? Send us a message and let us know. There's definitely a place for you to serve and we will help you find out where!