Sunday morning Life Groups are for everyone!
Life Groups are our Sunday morning small groups.
This small group environment provides an opportunity to connect with others as we study scripture and grow in relationship with Jesus.
Find YOUR Life Group
Life Groups meet at 9:00 AM every Sunday with classes for all ages.
We have Life Groups for adults of all ages, as well as groups for couples, singles, widow/widowers
Children's Life Groups are available for preschoolers (by age) and grade school children (by grade)
Our Students (grades 6 - 12) meet in the Crosswalk Student Center.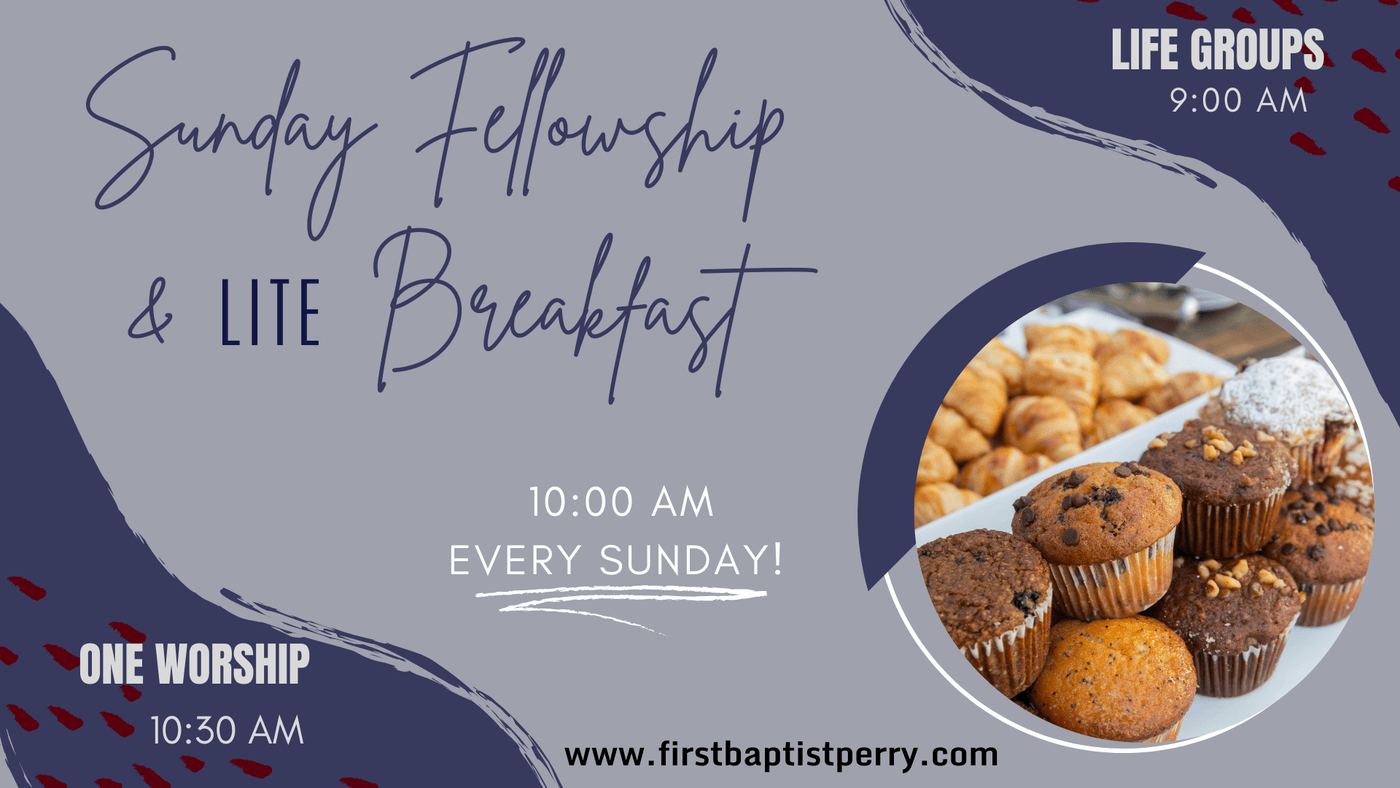 Sunday Fellowship Breakfast
Fellowship - Connection - Family - Unity
All an integral part of the First Baptist Perry Family!
In the midst of hectic schedules and activities it's easy to lose connection with one another.
We believe that connection and fellowship are such an important part of the church family so we have added this to our regular Sunday schedule!
Beginning November 6, 2022 we will be including a time for fellowship and we'll even provide the coffee and a lite breakfast!
So join us in the fellowship hall every Sunday morning between 10:00 - 10:30 AM
Catch up with friends! Make new friends!
and then join us for One Worship at 10:30 AM