First Kids at First Baptist
First Kids is what we call our children's ministry at First Baptist. We make it a priority to ensure that all of the children (infant through 5th grade) have a great experience in a safe, age-appropriate environment where they learn about Jesus in a creative and relevant way.
We look forward to seeing you and your family at First Kids.
FIRST KIDS SUNDAYS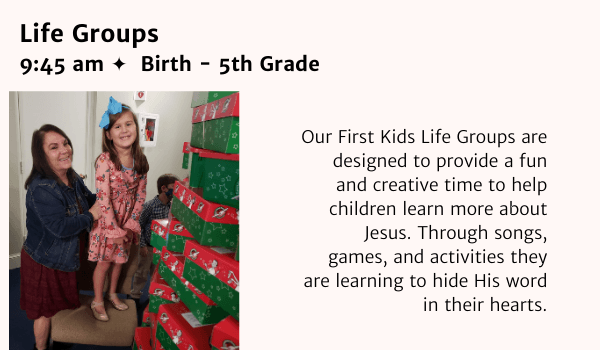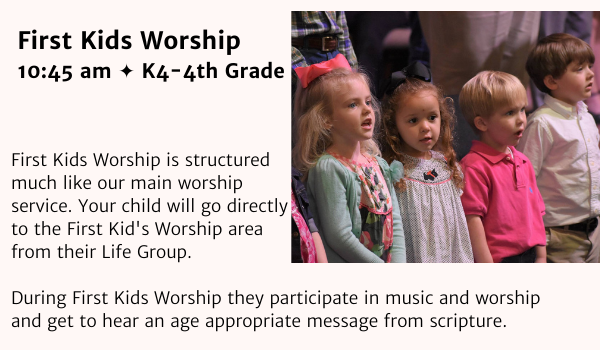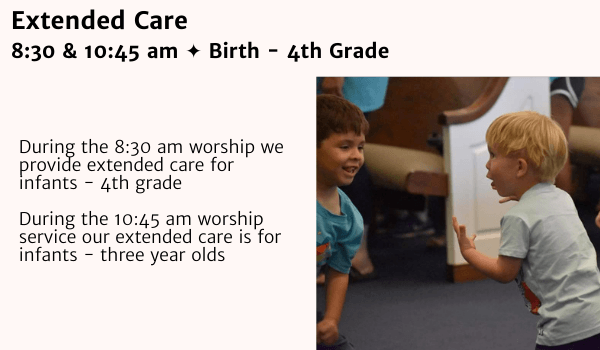 FIRST KIDS WEDNESDAYS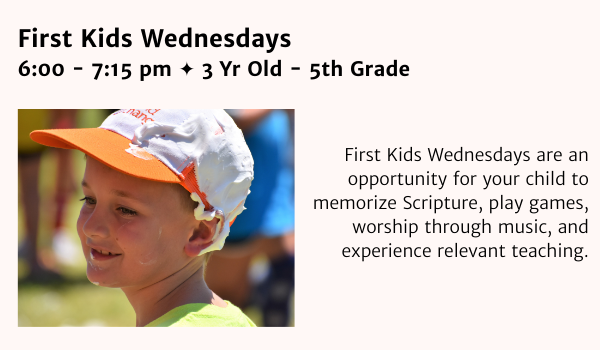 WHAT'S NEXT?
If you'd like to know more about our safety measures and the steps we take to ensure the safety of all the kids during any activities at First Baptist, check out the card below or reach out to Rhonda, our children's director with any other questions you may have.