Prayer Changes Things
What does it mean to pray without ceasing?
1 Thessalonians 5:17 tells us to pray without ceasing.
Praying without ceasing is more of an attitude or position of our heart in constant communication with God, rather than being in a constant physical position of prayer.
Praying without ceasing is persisting in prayer, seeking God in every aspect of our daily life-not just when things get out of our control.
PRAYER IS ESSENTIAL IN THE LIFE OF THE BELIEVER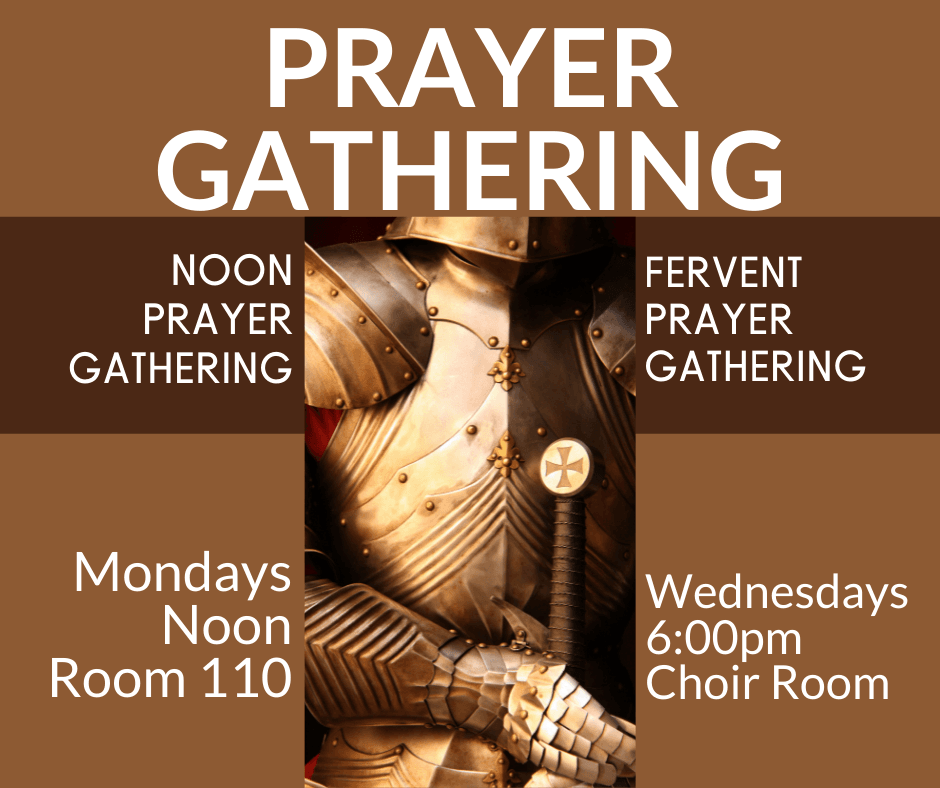 Time alone spent praying every day is essential but there are times when we are to join together with other believers to pray for our individual needs, the needs of others, and for the church.
There are two weekly scheduled times to gather with others to pray. Both prayer groups are open to anyone and no sign-up is required.