The Living Nativity
It's not too early to begin planning for our
2nd annual Night of Joy, Living Nativity!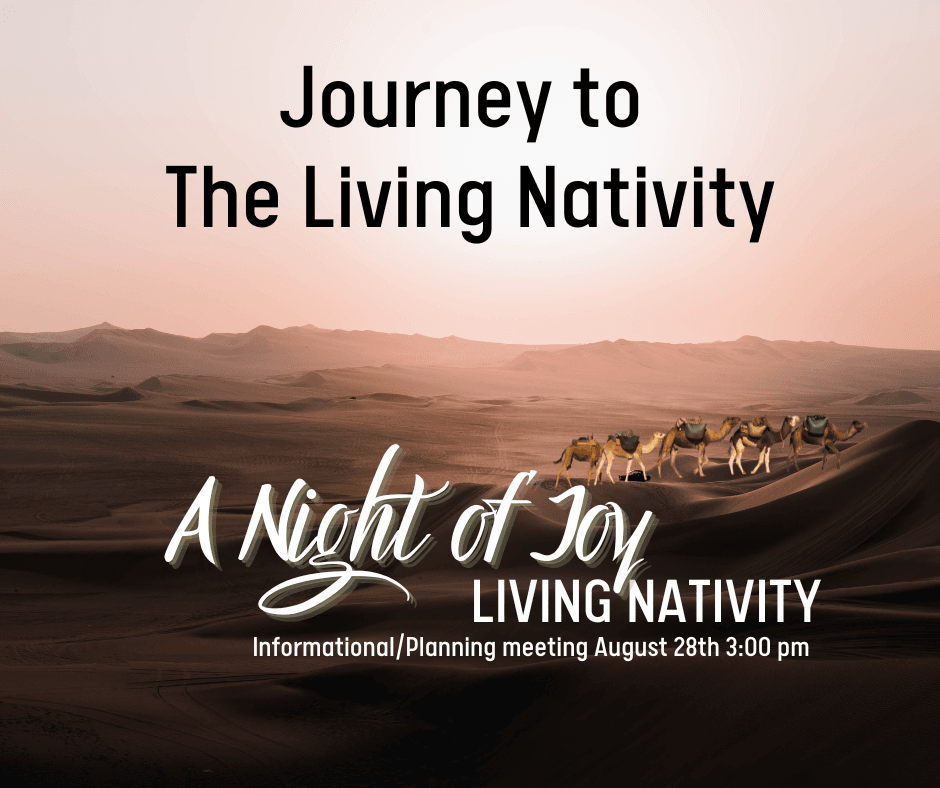 How can you get involved?
we're glad you asked!
When we say there is a role for everyone who wants to get involved -we aren't kidding!
Children - Students - Young Adults - Senior Adults
Teams are forming NOW for:
Construction - Security - Scene Actors - Costuming - Hospitality - Media/Tech
CLICK THE BUTTON TO SIGN UP
JOIN THE JOURNEY
TO THE LIVING NATIVITY!
Sign up now!